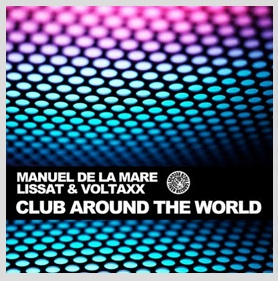 From a collaboration of Tiger Records & Hotfingers, you have a chance to remix "Club Around The World" by Manuel De La Mare and Lissat & Voltaxx and get your remix released on Hotfingers.
The Winner Will be announced on Friday 1st of June.
For more info regarding remix parts, submission process and prize check the link below:
http://www.facebook.com/manueldelama...86981981345123
Hurry Up and grab your parts.
http://www.manueldelamare.com/
http://www.twitter.com/303lovers
http://www.facebook.com/303loversofficial
http://www.youtube.com/user/303Lovers
http://www.soundcloud.com/303lovers